Transportation
Getting to Rhodes
Traveling by air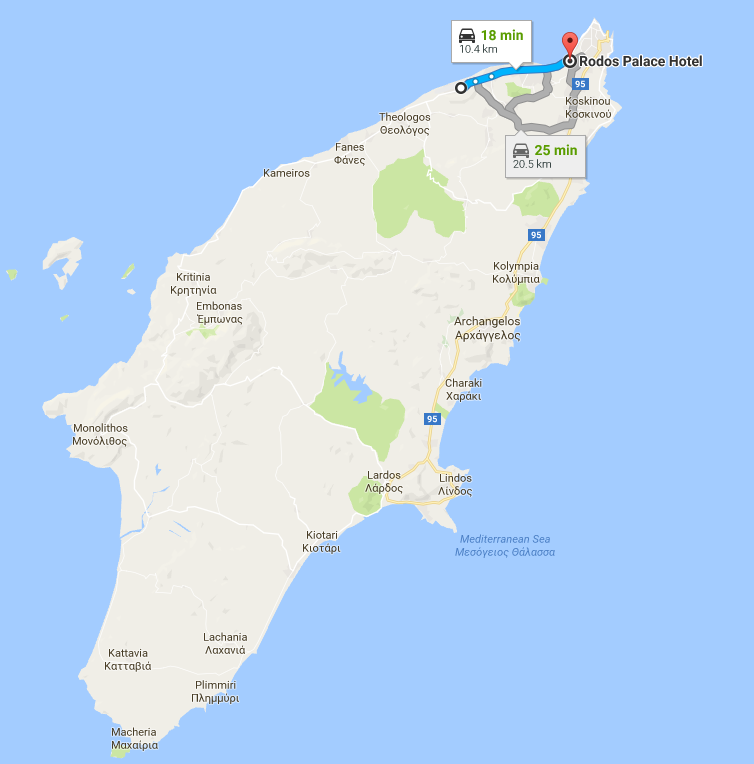 The Rhodes International Airport "Diagoras" is one of the biggest airports in Greece. It is located 14 km to the southern – west side of the town of Rhodes, near the village Paradisi. The airport is well connected with other major Greek cities and islands as well as with major European capitals and cities via charter flights, especially during the summer months when the tourism traffic increases.
Rhodes Airport: (+30) 22410 88700, 22410 82302
Traveling by boat

Mandraki Harbour: There are daily sailings from Piraeus all year round, more frequent in the summer months. The commercial harbor is situated in the city. All international and domestic ferries and cruise liners dock here. There are regular ferry lines connecting Rhodes to Athens (Piraeus), Thessaloniki, Heraklion, Cyprus and Turkey. Rhodes is also connected with all neighboring islands through extensive boat and hydrofoil services. Most of them dock at the commercial port and some at the Mandraki harbor.
If you decide to reach the Island of Kos by boat, you should first contact either Piraeus' or Rhodes' port for schedules:
Piraeus Port Authority: (+30) 210 414 7800
Rhodes Port Authority: (+30) 22410 70533
Getting around Rhodes
By Bike
Galaxy Rent a bike : +30 2241033135
Alfa Rent a bike : +30 2241091416
Opposite to Rodos Palace.
By Bus
Local Bus service is available from the airport or the harbour.
Intercity Busses (KTEL): + 30 22410 27706
By Taxi
Taxi Telephone Center: +30 22410 69800, 22410 69600
Emergency Telephones
Police: 100
Fire brigade: 199
National Line of first response: 166
Rhodes Hospital: + 30 22410 80100 - 80000